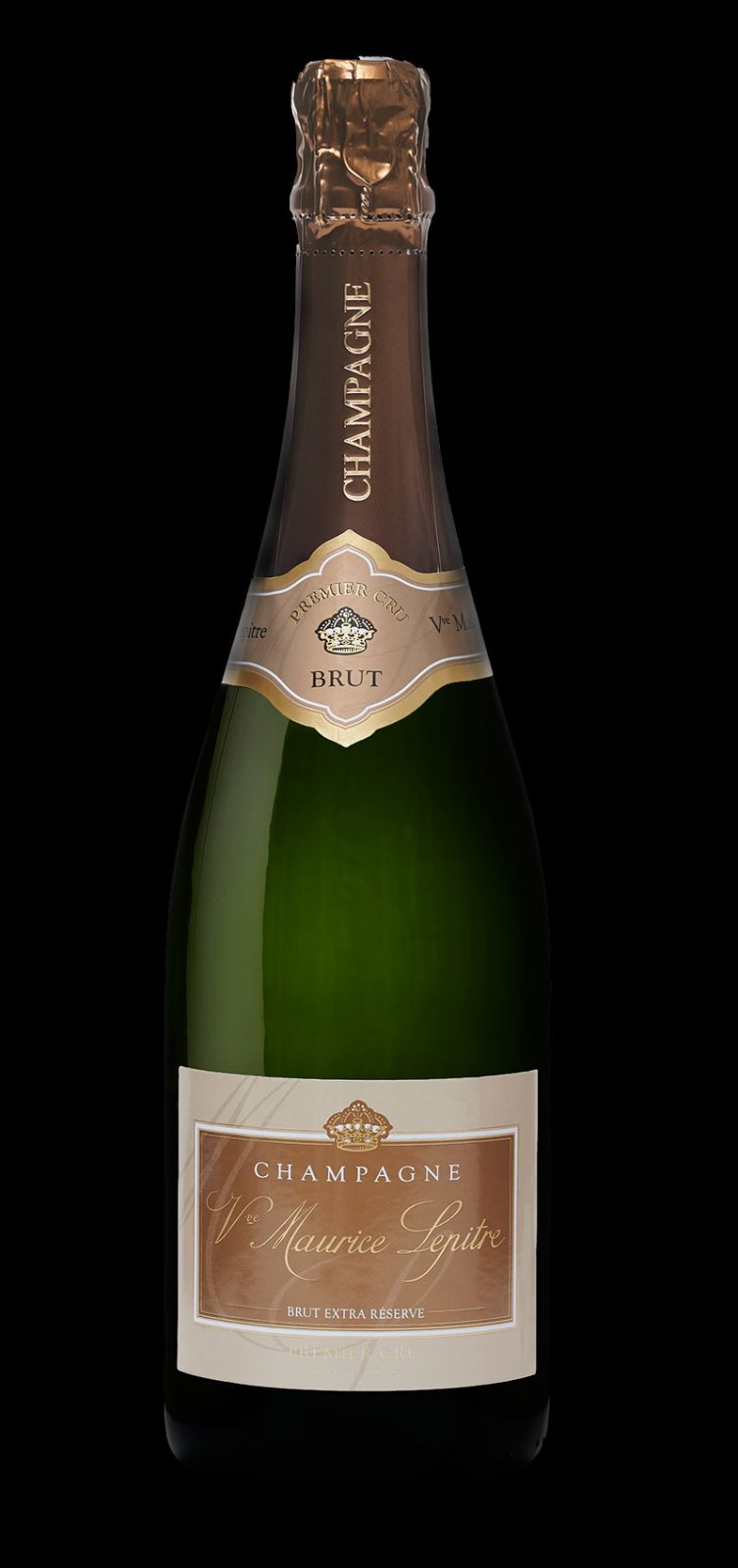 Brut Extra Reserve
ORIGIN                                                                                        « Premier Cru » from Rilly-La-Montagne, in the « Montagne de Reims »  in the « Appellation Champagne ».                                                 Average age of the vines : 40 years-old.                                          Clayey-chalky soil with a limestone subsoil.                                        High Environmental Quality and Sustainable Viticulture.Traditional Massal Selection.
WINEMAKING                                                                              Harvest : September 2015.                                                            Blending : 40% Chardonnay associated with                                            30% Pinot Noir and 30% Meunier.                                                  Bottled : April 2016.                                                                     Ageing in our cellars: minimum of 5 years before disgorging .
TASTING NOTES                                                                                   To the Eye : Light and intense foam, shiny light gold colour, long-lasting and even bubbles.                                                                                   To the Nose: Bunch of linden and narcissus aromas that are discreet at the beginning, with then open little by little.                                           On the Palate: Frank attack, well-structured by the Pinots, then ample and generous in the mouth with a long-lasting length and aromas of apricot and peach, toasted-bread, and with a slightly more liquorice and mineral finish.
FOOD PAIRING                                                                                      As an aperitif, or at the beginning of a meal, for example asparagus with Maltese sauce, artichoke and avocado tapenade, Saint-Pierre fish with sweet spices, custed fish, shellfishs, or creamed-chicken, Champagne rabbit, sweetbread terrine with celery, or differents kind of desserts such as pie. Best served chilled at 8°C.
DISTINCTIVE CHARACTERISTICS                                                  Well-balanced and harmonious, this « cuvée » is very easy to taste and goes well with any type of dish. Half bottles are also available.